Welcome to Machine Technologies Limited.
Machines Technologies (2006) Ltd, better known as MTL was established to provide office automation solutions. Our focus has not diminished and our core competency remains in delivering state of the art, affordable office automation solutions backed up by world class after sales service.Our guiding principle is that we will never sell you something that we cannot service for years to come. We would much rather miss out on one sale than lose you as a customer.
With a team of engineers trained and certified by Canon, an inventory of spares and consumables that is unmatched in the region and an install base of over 6,000 machines, you can rest assured that with MTL, you are in good hands.
Our customers like us are increasingly aware of the impact business have on the environment. Increasing energy prices and the impact of climate change has resulted in a global drive towards sustainability. The Canon corporate philosophy of kyosei which translates to "living and working together for the common good hopes" to bring about a society characterized by sustainable prosperity.
Inverter: An inverter is an electronic power device that facilitates continuity of electricity when mains power fails. The inverter is supported by batteries as the power source. The batteries are charged by the Inverter when the electricity is available. When power fails the inverter converts the DC power from the battery to meet the AC power requirement of the User's load.

An inverter has the following key elements Mains Power sensing circuit: When the AC Power comes below 110VAC or above 280VAC or if there is a total mains failure, the system automatically switches to the back-up source of power.

Battery charger: A module that charges the battery when AC comes and prepares battery to give back energy in case of mains power failure.

Inverter (DC-to AC converter): A system that would convert the energy stored in the battery/batteries to give back-up power to appliances i.e. 230VAC 50Hz.

Types of Inverter: Modified Square Wave: Modified Square Wave (or "Modified Sine Wave" and "Quasi Sine Wave") output inverters are designed to have somewhat better characteristics than Square Wave units, while still being relatively inexpensive. Although designed emulate a Pure Sine Wave output, Modified Square Wave inverters do not offer the same perfect electrical output. As such, a negative by-product of Modified output units is electrical noise, which can prevent these inverters from properly powering certain loads. For example, many TVs and stereos use power supplies incapable of eliminating common mode noise. As a result, powering such equipment with a Modified Square Wave may cause a "grain" or small amount of "snow" on your video picture, or "hum" on your sound system. Pure Sine Wave: Pure or True Sine Wave inverters provide electrical power similar to the utility power you receive from the outlets in your home or office, which is highly reliable and does not produce electrical noise interference associated with the other types of inverters. With its "perfect" sine wave output, the power produced by the inverter fully assures that your sensitive loads will be correctly powered, with no interference. Some appliances which are likely to require Pure Sine Wave include computers, digital clocks, battery chargers, light dimmers, variable speed motors, and audio/visual equipment.

Back up Time of Inverter: Backup Time delivered by an Inverter depends on the Battery capacity connected to the Inverter (keeping the load same).

The AH capacity of the battery and the load connected to it (watts) will determine the back up time. For example: In the above case if you connect 135 AH battery with the inverter the back up time will be 2 and ½ Hours where as if you connect 150 AH battery then the back up time will be 3 Hours. The back up time will increase if you use lesser load.

How to choose a right kind of battery?

Battery plays a major role in the working of an inverter.

Normally the following 3 types of batteries are used for inverter applications. Deep Cycle Flooded Lead Acid Battery (thick flat plate), Tubular Battery & VRLA (SMF) Battery.

Deep Cycle Flooded Lead Acid Battery - Also known as thick flat plate batteries, these are considered to be specialist batteries for the inverters. These batteries require regular top-ups (once in 2-3 months) with distilled water and a little bit of maintenance. These batteries give medium to High Life.

Tubular Batteries - These batteries consists of tubular plates and give very Long life (up to 5- 6 years) . These also require minimum maintenance and regular top up. These batteries are most suitable for longer and frequent power cuts.

VRLA Batteries - These are widely used for UPS and solar applications. Though many people use it for inverter applications but it is not the best solution for areas experiencing longer power cuts. These batteries are sealed type and totally maintenance free. They give low to medium life.

In addition to the power and quality of Charger, life of a battery is determined by the depth of discharge during each cycle. One cycle comprises of the battery getting fully charged using mains power and then discharge in the case of power cuts. If the battery is only partially discharged during each cycle then the cycle life will be much greater.

Further to that a battery's shelf life is an important factor which indicates that if a battery is lying with a dealer for longer duration it requires to be recharged for a specific duration with ample top up before it is used. Temperature affects the performance of a battery as well. High temperatures can thus provide increased performance in terms of back up time, but at the same time the rate of the unwanted chemical reactions will increase resulting in a corresponding loss of battery life.
SPECIFICATIONS

SP 1270 is a general purpose battery with 5 years floating design life,

meet with IEC, JIS standard. With heavy duty grid, thickness plates,

special additives, RT series battery have long and reliable standby

service life.
Cells Per Unit

6

Voltage Per Unit

12

Capacity

7Ah@20hr-rate to 1.75V per cell @25oC

Weight

Approx. 2.0 Kg

Max. Discharge Current

70A (5 sec)

Internal Resistance

Approx. 30 mΩ

Operating Temperature Range

Discharge: - 20oC~60oC Charge: 0oC~50oC Storage: - 20oC~60oC

Normal Operating Temperature Range

25oC±5oC

Float charging Voltage

13.7 to 13.9 VDC/unit Average at 25oC

Recommended Maximum Charging Current Limit

2.1 A

Equalization and Cycle Service

14.6 to 14.8 VDC/unit Average at 25oC

Self Discharge

Batteries can be stored for more than 6 months

at 25oC. Self-discharge ratio less than 3% per month at 25oC. Please charge batteries before using.

Terminal

Faston Tab 187(F1)/Faston tab 250(F2)

Constainer Material

A.B.S. (UL94-HB) , Flammability resistance of UL94-V2 can be available upon request
Note:
Due to continuous product improvement technical specifications are subject to change without prior notice.
DIMENSIONS
Constant Current Discharge Characteristics : A(25
o
C)
| | | | | | | | | | | | | |
| --- | --- | --- | --- | --- | --- | --- | --- | --- | --- | --- | --- | --- |
| F.V/Time | 5MIN | 10MIN | 15MIN | 30MIN | 1HR | 2HR | 3HR | 4HR | 5HR | 8HR | 10HR | 20HR |
| 9.60V | 26.27 | 17.56 | 13.50 | 7.80 | 4.62 | 2.41 | 1.70 | 1.40 | 1.16 | 0.77 | 0.66 | 0.37 |
| 10.0V | 25.32 | 16.87 | 13.07 | 7.68 | 4.59 | 2.39 | 1.70 | 1.39 | 1.15 | 0.76 | 0.66 | 0.36 |
| 10.2V | 23.95 | 16.35 | 12.77 | 7.62 | 4.56 | 2.38 | 1.69 | 1.38 | 1.14 | 0.76 | 0.65 | 0.35 |
| 10.5V | 21.64 | 15.30 | 12.10 | 7.45 | 4.59 | 2.35 | 1.68 | 1.38 | 1.14 | 0.76 | 0.64 | 0.34 |
| 10.8V | 19.32 | 14.26 | 11.43 | 7.27 | 4.42 | 2.31 | 1.67 | 1.37 | 1.13 | 0.76 | 0.63 | 0.33 |
| 11.1V | 17.03 | 13.21 | 10.77 | 7.09 | 4.36 | 2.28 | 1.66 | 1.36 | 1.12 | 0.75 | 0.62 | 0.32 |
Constant Power Discharge Characteristics : W(25
o
C)
| | | | | | | | | | | | | |
| --- | --- | --- | --- | --- | --- | --- | --- | --- | --- | --- | --- | --- |
| F.V/Time | 5MIN | 10MIN | 15MIN | 30MIN | 1HR | 2HR | 3HR | 4HR | 5HR | 8HR | 10HR | 20HR |
| 9.60V | 287.3 | 186.7 | 151.7 | 93.61 | 55.34 | 28.83 | 20.39 | 16.68 | 16.32 | 9.23 | 7.86 | 4.39 |
| 10.0V | 279.8 | 186.5 | 149.6 | 92.09 | 55.18 | 28.66 | 20.35 | 16.64 | 16.19 | 9 .16 | 7.78 | 4.23 |
| 10.2V | 274.2 | 180.9 | 146.1 | 91.49 | 55.06 | 28.59 | 20.31 | 16.64 | 16.15 | 9.15 | 7.70 | 4.15 |
| 10.5V | 247.8 | 173.5 | 138.5 | 89.30 | 54.14 | 28.14 | 20.19 | 16.52 | 16.11 | 9.12 | 7.62 | 3.99 |
| 10.8V | 221.3 | 162.3 | 130.9 | 87.18 | 53.23 | 27.76 | 20.03 | 16.40 | 16.07 | 9.08 | 7.50 | 3.87 |
| 11.1V | 194.9 | 151.1 | 123.3 | 85.07 | 52.31 | 27.34 | 19.87 | 16.28 | 16.03 | 9.08 | 7.37 | 3.75 |
All mentioned values are average values.
SP 1270
12V7Ah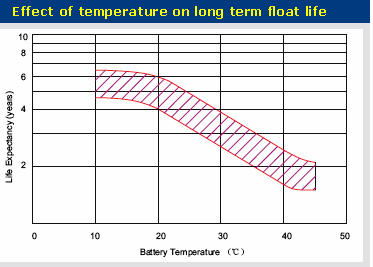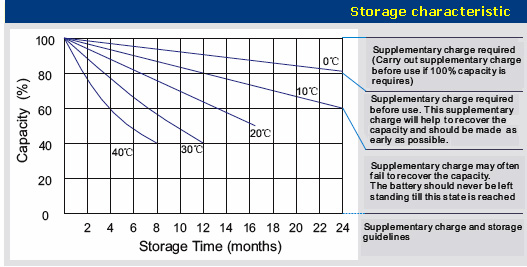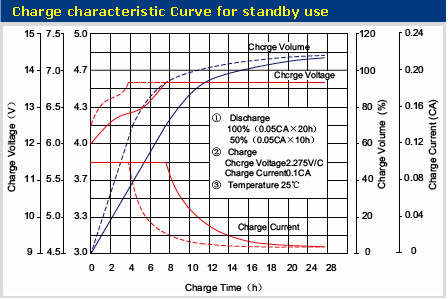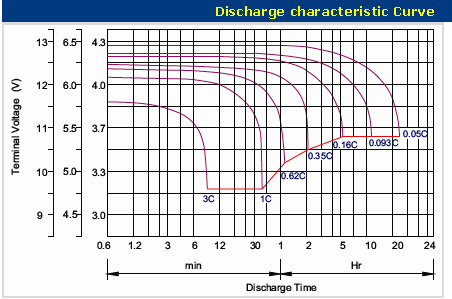 Capacity Factors With Different Temperature
Battery Type

-20oC
-10oC
0oC
5oC
10oC
20oC
25oC
30oC
40oC
45oC

GEL

Battery

6V & 12V

50%

70%

83%

85%

90%

98%

100%

102%

104%

105%

2V

60%

75%

85%

88%

92%

99%

100%

103%

105%

106%

AGM

Battery

6V & 12V

46%

66%

76%

83%

90%

98%

100%

103%

107%

109%

2V

55%

70%

80%

85%

92%

99%

100%

104%

108%

110%
Discharge Current VS. Discharge Voltage
Maintenance & Cautions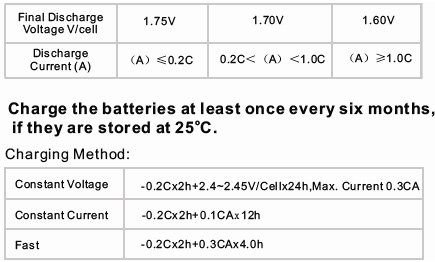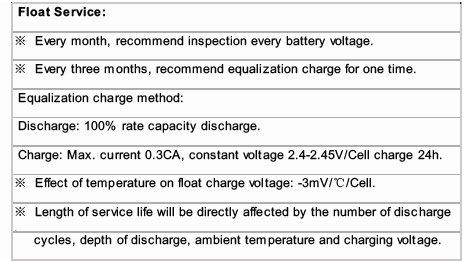 DATACENTER                                             
| | | |
| --- | --- | --- |
| | | |
| | *    OPTIMIZED SPACE, VERY EASY INSTALLATION, DON'T NEED A SPECIAL ROOM | |
| | *    EXCELLENT TEMPERATURE CONTROL, FOR VERY CRITICAL LOADS, INDEPENDENT FROM ENVIRONMENTAL CONDITIONS | |
| | *    LOW POWER CONSUMPTION | |
| | *    PERFECT ELECTRICAL POWER SUPPLY, STABLE, REDUNDANT, WITH CONTINUITY OF POWER SUPPLY, NOISE-FREE | |
| | *    MUST AC IS READY FOR FUTURE EXPANSIONS OF THE COMPUTER SYSTEM | |
DESCRIPTION OF THE SYSTEM
The modern Data Center needs considerable electrical power, even used to cool the system. The infrastructures have become more and more important and expensive: consider for example the concentration of heat produced by modern "blade servers" and the dissipation within a limited temperature window, or shortage of open spaces. It's a must to optimize space and power consumption.
MUSTAC is our solution for a small and medium-size Data Center.
MUST
AC
range includes several solutions for the different Data Centers power requirements. From the small MUSTAC in a sole cabinet, that is like a small data center room, to the modular MUSTAC that is designed to satisfy the most powerful computers.
MUST
AC
is an air-conditioned cabinet: inside is located the server (and its accessories as hubs, switch boards, etc ...), and the redundant modular uninterruptible power systems (UPS) with their sealed batteries. The air conditioner automatically optimizes both the temperature inside the cabinet and the energy consumption.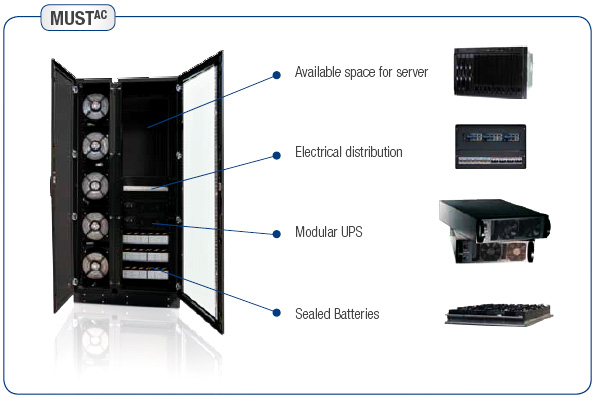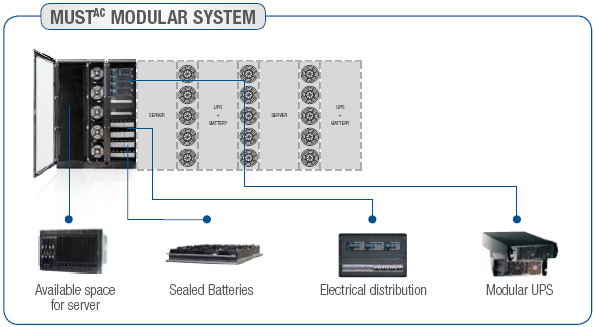 COMPONENTS OF THE SYSTEM

The system is made of 3 main units:

A.  External Refrigerant Unit: can work with water as refrigerant,

 named ERW (see fig. 2), or with gas as refrigerant,

     named ERG (see fig. 1).

 

B.  Cabinet with cooling system inside, connected to external

     refrigerant unit through two pipelines (named CSW if water,

     or CSG if gas).

 

C.  Cabinet that can house UPS, batteries and server or only

     server named SU.
HOW THE MUST
AC
 SYSTEM WORKS
The system is a closed system: the cold air comes out (forced by fans) from the front side of the cooling module:then is sucked in UPS & servers by fans. The hot air comes out from the rear part of UPS and servers, and is sucked in the cooling system. A special membrane parts the hot from the cold air.
The fans in the cooling unit are redundant and with variable speed, to optimize the energy consumption, and can quickly be replaced without stopping the system.
The system is supplied by modular, redundant (N+1) UPS on line, which provides for continuity of power supply (perfect sinusoidal waveform, noise free). The inner sealed batteries provide the energy reserve in case of blackout of the mains.
The MustAC, in a sole cabinet can be equipped with the water or gas refrigerator system, and respectively provided with an external chiller unit or a motor condensing unit. Following the standard data:









Note: Due to continuous product improvement technical specifications are subject to change without prior notice.
MUSTAC is a modular system that can be built in different configurations, depending on the needs of the Data Center. Its special feature is the possibility to be be adapted to the Data Center power and dimensions. Moreover it can grow with the Data Center starting from a basic standard configuration optmizing in this way the investiment costs to the real needs.
Basically two different cabinets are available.
Cabinet CSW or CSG. These are the cooling cabinets and they can work with chilled water or refrigerant gas in connection with the external units. They are combined in the modular system to cool the apparatus for server and power UPS. Their number depends on the installed power.
Cabinet SU. This type of cabinet can include the server or the battery or the UPS or a combination of them.
As from the figure below, it is possible to expand the system combining the two different cabinets depending on the Data Center requests.
The MUSTAC smallest configuration includes two cabinets: one cabinet SU for the UPS, battery, and server, and the other cabinet for cooling type CSW or CSG. Below is a typical configuration with two cabinets CSW, two cabinets SU for server appartus and two cabinets SU for UPS and Battery.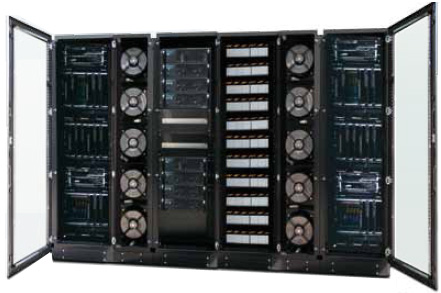 OPTIONAL ACCESSORIES
PDU POWER DISTRIBUTION UNIT
Bar of 20 sockets for servers: it is possible to control (from remote point) each single socket, including on /off switch by program, load current, environment temperature, humidity, water, smoke, open doors.
Probe available for:

Open door

Environment temperature and humidity

Smoke

Water

FG FIREGUARD

Fire monitoring unit, with 2 smoke probes plus 2 thermo sensitive cables: to switch off

the fire there is a special gas cylinder

KVM SWITCHES

Monitor and control servers from a single console rack version: switch with 8 or

16 ports, keyboard and touchpad.

KEYPAD MODULE

The Keypad Module is the processing unit of the Stand-alone electronic locking system. It includes a numerical keypad as well as the data memory and the controller unit for the storage and evaluation of the input. It is possible to connect up to two handles that will be controlled by one master handle.
CONNECTIVITY
G-Tec intelligent solutions for networking allow continuous and assistant monitoring for the MUSTAC system.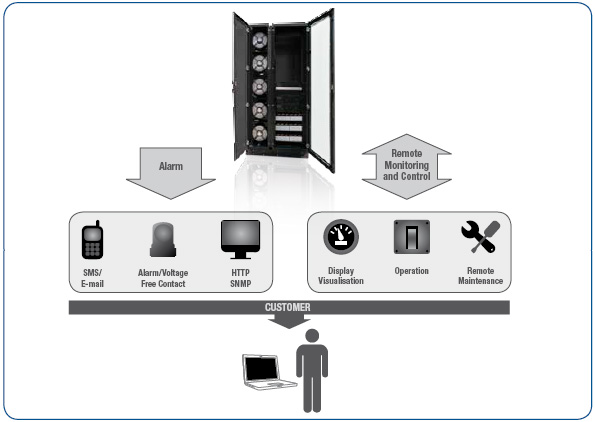 MUSTAC can provide remote information using different ways. The user can get the status through mobile phone, SMS, PDA (personal digital assistant) and internet connections. It is possible to have a display of functional parameters and also an operational control.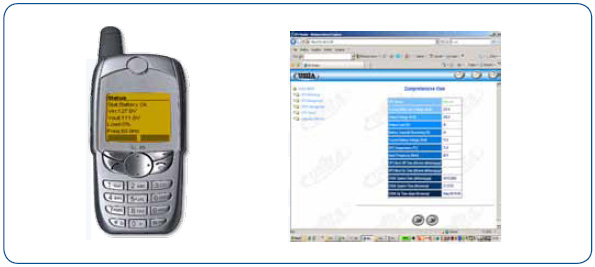 Now no need to worry as SCOTT POWER brings to you LINE INTERACTIVE UPS SYSTEMS that will provide the best and reliable data security for your office desktops and PCs. Apart from its powerful and trouble free performance these LINE INTERACTIVE UPS SYSTEMS also have a compact design to fit in anywhere.
FEATURES
Micro Controller based design

Smart Charge + Intelligent Continuous Battery charging profile

Generator Compatible

Auto holiday mode: preserves battery charge while computer is switched off

Wide input voltage window

Sleep mode charging

Electronic overload protection

Visual & Audio alarms
RATING

TECHNICAL SPECIFICATIONS

625VA

800VA

1000VA

1200VA

MODEL NO.

SP 625-e-7

SP 625-e-9

SP 1000-7

SP 1200-7

INPUT

VOLTAGE RANGE

140-290V AC

FREQUENCY

50Hz +/- 10%

OUTPUT

VOLTAGE (Battery Mode)

230V AC Nominal

FREQUENCY

50Hz +/- 1%

TRANSFER TIME

3 m.s. (a.s.)

VOLTAGE (Mains AVR Mode)

230V AC Nominal

BATTERY

TYPE (Sealed Lead Acid)

     12V 7AH           12V 9AH

12V 7AH

NUMBER OF BATTERY

1

2

RECHARGE TIME (Up to 90% of the Battery Capacity)

4 Hrs

8 Hrs

4 Hrs

PHYSICAL

NET WEIGHT (KG)

4.5

5.3

8.5

9.1

GROSS WEIGHT

9.1

5.7

9.2

9.8

DIMENSION (MM) (LXWXH)

314 X 97 X 147

366 X 139 X 192

RECHARGE TIME (Up to 90% of the Bry Capacity)

4 Hrs

8 Hrs

4 Hrs

TECHNICAL FEATURES

AUTO SWITCH OFF IN BATTERY LOW MODE

PROVIDED

SLEEP MODE CHARGING

PROVIDED

OVER LOAD PROTECTION

PROVIDED
* Due to continuous product improvement technical specifications are subject to change without prior notice.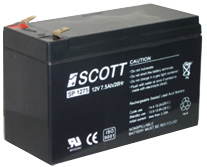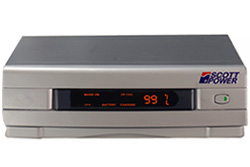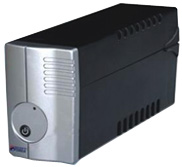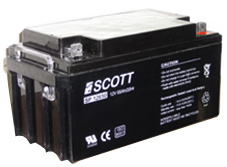 Solar powered and grid-tie light solutions from Scott Power are the most reliable, renewable and remarkable to light up an outdoor arena. These solutions are to help improve security, enhance commerce apart form visibility. We have the most economical, environmental-friendly choice for your pathway, roadway, parking lot, academic campus, corporate/retail complex, billboards, etc. How we look at it is, bringing what has been naturally used over the years to the same use for our clients through a different source. With support to solar solutions we look to bring in effective customized LED lighting solutions with ingress protection. With various possibilities gains in efficiency, and application based product makes this the most suitable product for use.
Also to induce power saving solutions we introduce advanced technical built-in features, Electronic Ballasts that have unique power saving features that process an edge in results over the conventional chokes. We offer from 70W – 400W SV/MH range of ballasts